Auctions on Wheels is fully owned by Stampler Auctions. Our auctions specialize in pre-owned vehicles (all makes and models) including cars, trucks, vans, motorcycles, boats, trailers, tractors and more.
The longest running public auto auction in Florida welcomes all. Dealers and private parties can attend. Our resources allow us to pass on savings to you from bankruptcies, seizures, repossessions and other consignors.
We take pride in:
Honest auto sales – We do not advertise deceitfully or make false promises.
Excellent customer service – Our friendly and qualified staff is here to serve you and make your vehicle purchase as simple as possible.
Smooth transactions – All paperwork is handled efficiently and properly. No waiting at the tag agency. We take care of it all including title transfers, tag transfers, new tags and temporary tags.
Auctions on Wheels gives you a chance to buy the car you want at the price within your budget. We have been helping the public save thousands of dollars on reliable vehicles for years. Contact-us for more information!
70+/- GOLF CARTS
70- 2016 CLUB CAR GOLF CARTS WITH CHARGERS - 48V - EXCELLENT CONDITION
2- CLUB CAR TURF 2 CARRYALL UTILITY CARTS (GAS)
2013 CHEVY 1500 EXPRESS CARGO VAN
click red button to bid now!!!
PUBLIC AUCTION
Bankruptcy Case #18-19784
2013 CHEVY 1500 EXPRESS CARGO VAN – 1GCSGAFX9D113691 – WHITE – 56,831 MILES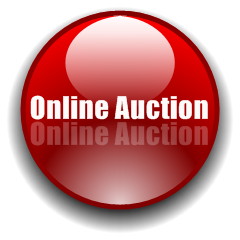 CLICK RED BUTTON AND BID NOW
ABSOLUTE AUCTION
OFFICE FURNITURE – 100+/- MODULAR STATIONS / EXECUTIVE SUITES
100+/- CARGO VANS, 12' BOX TRUCKS & TRANSIT VANS
Bid Live Onsite or Simultaneously Online
click on red button to bid now!!!