Monday, October 9,2017 at the very exclusive Grande Oaks Golf Club Revisit a great movie at the site where it all started, the private Grande Oaks Golf Club. Foursomes: $2,500. Sponsorships begin at $250 and continue to $25,000 for the Title Sponsorship.
ABSOLUTE AUCTION
HOUSEHOLD ESTATE
PRE-REGISTRATION / RSVP REQUIRED
(SEE FORM UNDER 'DOCUMENTS')
Join us September 27 for the Dine & Dock Celebrity/CEO & Experience Auction 2018 Humanitarian Awards at Pier 66 Hotel & Marina.
This annual event is the single largest fundraisng event for the Broward Chapter of the American Red Cross
ABSOLUTE AUCTION
BRAKE SHOP
BRAND NEW - NEVER USED
MUNICIPALITY DID NOT GRANT CERT OF USE
2 Ammco 4000B Brake Lathes / Rotary 10,000lb 2-Post Lift / 2 Rotary Low Rise Lifts / Parts Washer / 5HP Air Compressor / Tool Carts / Tool Box / Offices / More
Live Onsite & Simultaneously Online
ABSOLUTE AUCTION
PACA FOODS
FOOD PROCESSING & PACKAGING PLANT
Secured Party Orders Sold
40,000 Sq Ft
Fully Equipped - Well Maintained
MACHINERY / EQUIPMENT
90,000LBS RAW MATERIALS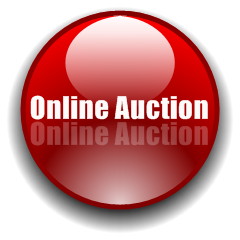 CLICK ON RED BUTTON TO BID NOW!
ABSOLUTE AUCTION
WOODWORKING SHOP
FESTOOL - RIGID - DEWALT - PORTER CABLE
SENCO - CRAFTSMAN - DELTA & MORE
8' TRAILER
2 CUSTOME MADE BARS
HUSKY AIR COMPRESSOR
POWERTOOLS, HANDTOOLS, SHELVING, & MORE!
FOR THE BENEFIT OF THE BOYS AND GIRLS CLUB OF BROWARD COUNTY
Live in Luxury With Your Very Own Sauna
TheraSauna - Dimensions 58.5" W x 50.5" D x 78" H
FOR IMMEDIATE SALE
We are looking for bowlers, sponsors and more. There are many options. Check out "details" then "documents" for Sponsorship Opportunities!!